Summit County Beekeepers Association
Providing Educational Services to Beekeepers in Summit County, OH
Have you heard Dr. Sammy Ramsey before?  Check him out on YouTube then sign up for this Zoom Meeting with Summit County Beekeepers Association.  You must be a current member of SBCA for 2021.  Clearly – membership has its privileges!
Varroa Management: How Mites Should be Treated
Thursday, April 15th @ 7:00pm
Do you want to treat for Varroa but can't figure out what treatment method is right for you? Well, have I got the presentation for you! Hear the how, when, and what of Varroa treatment.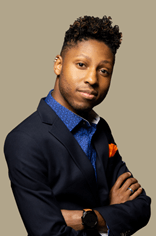 Bio:
Samuel Ramsey's enduring interest in insect biology started 23 years ago and shows no signs of waning. Having earned his doctorate from Dr. Dennis vanEngelsdorp's lab at the University of Maryland; Dr. Ramsey maintains a focus on how insect research can benefit the public through the development of IPM strategies and STEM-based outreach initiatives.
His award-winning research on Varroa biology has changed the standing paradigm on how this parasite ultimately kills honey bees leading to opportunities to share his work nationally and internationally. He graduated with a Bachelor of Science in Entomology from Cornell University in 2011 focusing his research on predator/parasite behavior.
His current work, aptly named the Fight the Mite Initiative, was funded largely by the beekeeping community. It focuses on the poorly understood Tropilaelaps mite which is rapidly establishing itself as the next threat to apiculture globally. Prior to the pandemic he was based in Thailand documenting the behavior, lifecycle, and vulnerabilities of this parasite, ensuring that in the event of its arrival in the US, we'll have the knowledge and resources to respond effectively.
Please note: SCBA members can access this for free. If you are an SCBA member, do not use the form below! Learn more about membership.