New Beekeeping Classes for 2020!
Join us at the beautiful Bath Nature Preserve on the Saturday's of January 25th and February 1st, 2020. Learn about the exciting world of beekeeping and the essentials to begin a successful year working with and caring for bees. In addition, you are invited to our hands-on inspection of a hive after wintering, lighting a smoker, and installing a package of bees (Spring 2020) as part of the classes.
This includes, your class book by Kim Flottum, "Backyard Beekeeping", a one year membership to Summit County Beekeepers Association, as well as a one year membership to the Ohio State Beekeeping Association (OSBA) and an apiary Test Kit provided by OSBA (based on requirements met and availability from OSBA.
What will the classes cover?
The classes will cover getting started with honey bees, equipment, basic honey bee biology, fundamentals of hive management, harvesting your honey, preparing for winter, diseases of the honey bee, and plants and trees beneficial for honey bees.
When:
First class – Saturday, January 25th from 8:30am – 1:00 pm
Second class – Saturday, February 1st from 8:30am – 1:00pm
Where: Bath Nature Preserve
4160 Ira Road, Akron, OH 44333
Pricing:
New Beekeeping 2020 Classes – $125.00 per family
New Beekeeping 2020 Classes – $85.00 per person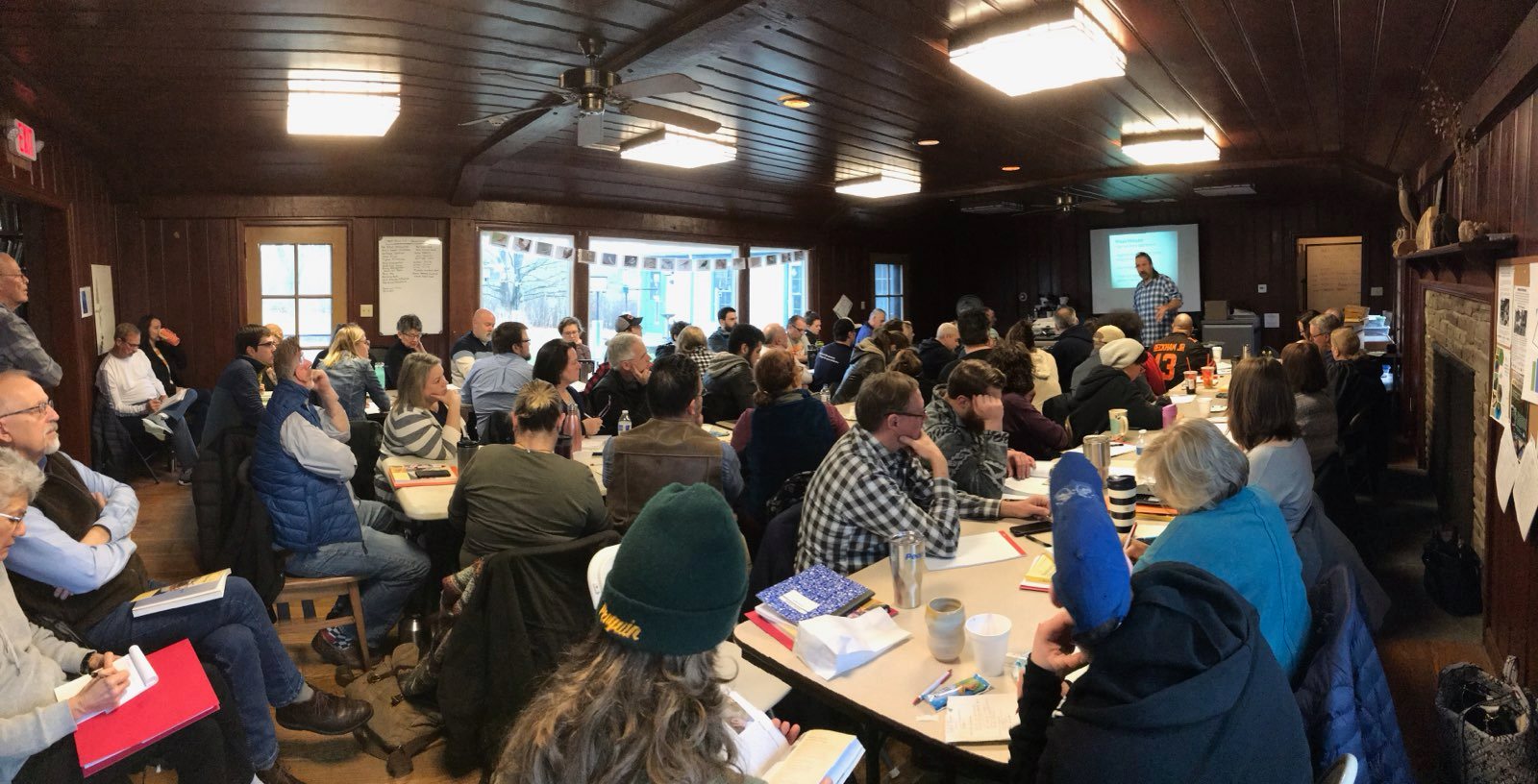 Additional New Beekeeping Classes
We are considering hosting additional classes for new beekeepers in March of 2020, dates are still to be announced. If you are interested, please express your interested by responding with the button below.